Full Line of Cutting Tools
HSS, Cobalt & Carbide Drills, Taps, Thread Mills, End Mills, Gages in Stock Ready to Ship!
Browse All Products
24 Hour Special Taps
World Leading Manufacturer of Special Taps - We Make and Ship in 24 Hours.
Browse Special Taps
Application Expertise
Combining Technical Skills with the Latest CAD Design, We Deliver the Industry's Most Productive Tools.
Engineering Help
HIGH PERFORMANCE METAL CUTTING TOOLS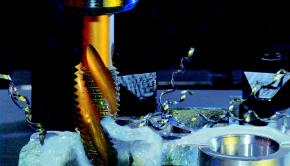 Tapping threads is one of the most difficult machining operations with ineffective chip evacuation impacting tool performance Selecting the right tool for the job can be accomplished by knowing the material and specifications of the thread to be produced. Regal taps are designed for both general purpose and material specific applications and are made from High Speed Steel, Particle Metal and Micrograin Carbide. Round Adjustable and Hexagonal Rethreading Dies for hand and machine operations are also available.
Browse All Taps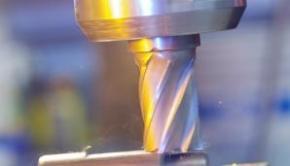 End Mill designs are typically made to the type of cut, material and production required. Profiling, slotting and contouring in various materials require different dimensions and holding requirements. The capability of the machine often dictates the type of end mill to be used. Regal provides High Speed Steel, Cobalt, Particle Metal and Carbide tools in a variety of lengths and geometries that will meet your most demanding tool requirements.


Browse All End Mills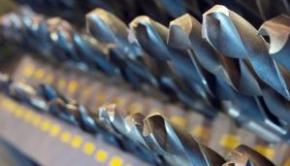 Twist Drills will tolerate more torque stress than any other cutting tool. National Twist drill began producing drills in 1903 featuring tools for the automotive industry. Since then we have developed styles and materials for aerospace and other 21st century applications. We provide high quality drills that reliably deliver cost effectiveness while supporting consistent production. High Speed Steel, Cobalt and Carbide drills in various application oriented designs are available.


Browse All Drills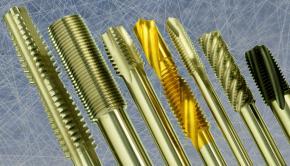 Regal has consistently proven the ability to manufacture and ship in excess of 2,000 different Popular Special taps within 24 hours following receipt of the order. Regal can also custom manufacture your specific tap requirement from standard blanks with the same 24 hour commitment. Regal pioneered this service in 1955 and has been the world's leading manufacturer of quick turnaround special taps ever since. Blueprint specials to your specific requirements will be processed quickly and efficiently in our unique tap expert design system to provide reliable on-time shipment.
Browse All Special Taps
Thread Plug and Ring Gages are used to inspect the pitch diameter and functional thread of internal and external threaded parts. Our standard offering includes both Imperial (Inch) and Metric dimension gages. Special pitch gages are also available. They effectively insure that a part being measured is within the designated tolerance limits.






Browse All Gages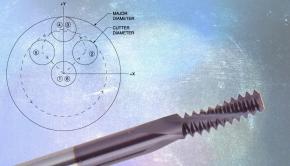 Thread Mills are a viable alternative to tapping or forming internal threads. Regal carbide thread mills are AlTiN coated and can produce a variety of diameters of the same pitch. The helical design reduces chatter providing high quality threads in either right or left hand with the same tool.







Browse All Thread Mills